Factory Diretly Supplying Axial Pump / High Quality Lower Price Elbow Pump / Best Circulation Pump is mainly applicable for the applications of big flow rate and low total head, like force circulation pump for evaporator systems: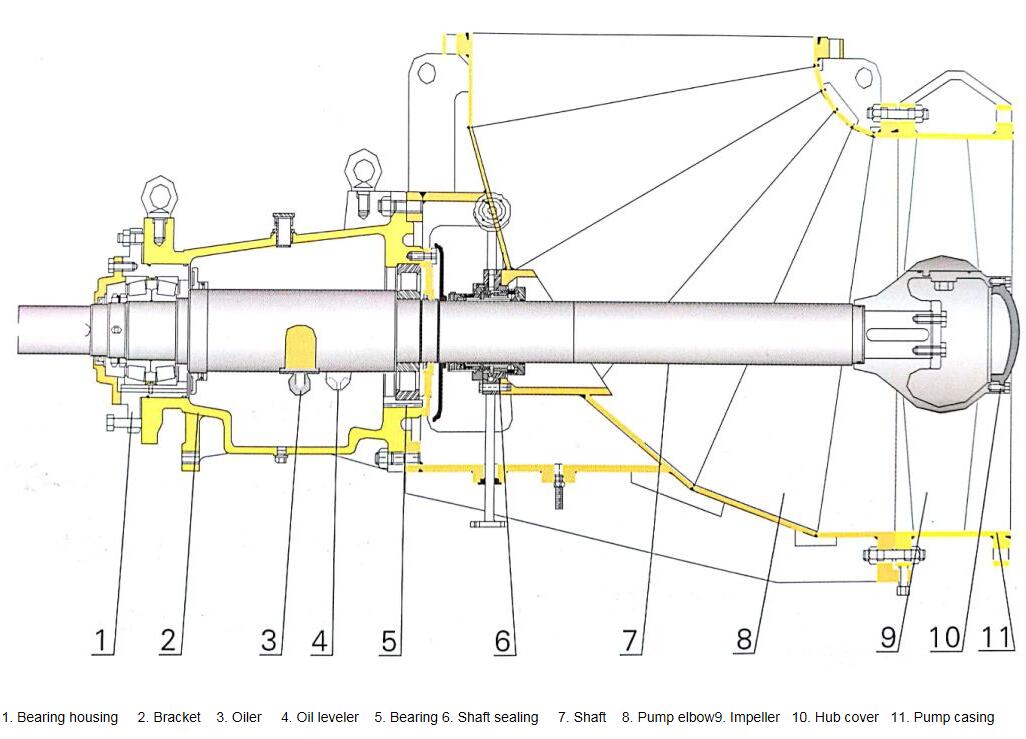 Products Features
1.Spindle
High-strength spindle after special heat treatment
Flexible choice of integral shaft or butt weld shaft
Reasonable cantilever ratio design, stable and reliable
2.Impeller
Adjustable blades for different working conditions
Slow design technology, no damage to crystals
Cantilever support, quick dis-assembly
3.Pump casing
Optimized curved tube runner design with good hydraulic performance
Welding or elbow structure, low operating and maintenance costs
Large machine seal cavity for easy machine sealing and daily maintenance
4.Adjust the short section
Adjusted short section of the welded structure, no defects
Adjustable lugs to ensure efficient pump operation
After precision machining, the gap is even
5.Shaft seal system
Efficient packing seal, single-ended mechanical seal, double-ended mechanical seal
Easy to install and replace, no need to measure
6.Bearing housing
Large oil storage space, sufficient bearing cooling and high life
Magnetic oil plug to ensure oil cleaning
Labyrinth + lip seal, high reliability
Integral cast structure, good shock absorption
7.Bearing unit
Equipped with heavy-duty bearings to minimize cost losses caused by unplanned downtime
A variety of bearings are paired for a variety of conditions
The bearing is lubricated and cooled by oil bath
Installation solution
K-Hanging Installation
The pump and the motor are integrally hinged. The pump and the motor do not need a foundation and are driven by a V-belt.Only the pump with a diameter of 200-500 mm and a motor power of ≤ 45 kW can be installed like this way.
F Horizontal installation
Both the pump and the motor need to be installed with base. The pipe connected to the pump body needs to be provided with expansion joints. The pump and motor can be equipped with V-belt or direct transmission.
E Hanging installation Pump + motor + pulley
There is no foundation for installing the on-site pump. The weight of the pump body is supported by the pipeline. The diameter of the impeller is more than 700. The pump is connected to the pump in the horizontal direction and the pump is preferably supported by the upper and lower floating supports. In the transmission mode, only the V-belt drive or the universal joint drive is recommended. The pipe connected to the pump is not provided with an expansion joint.
Configuration: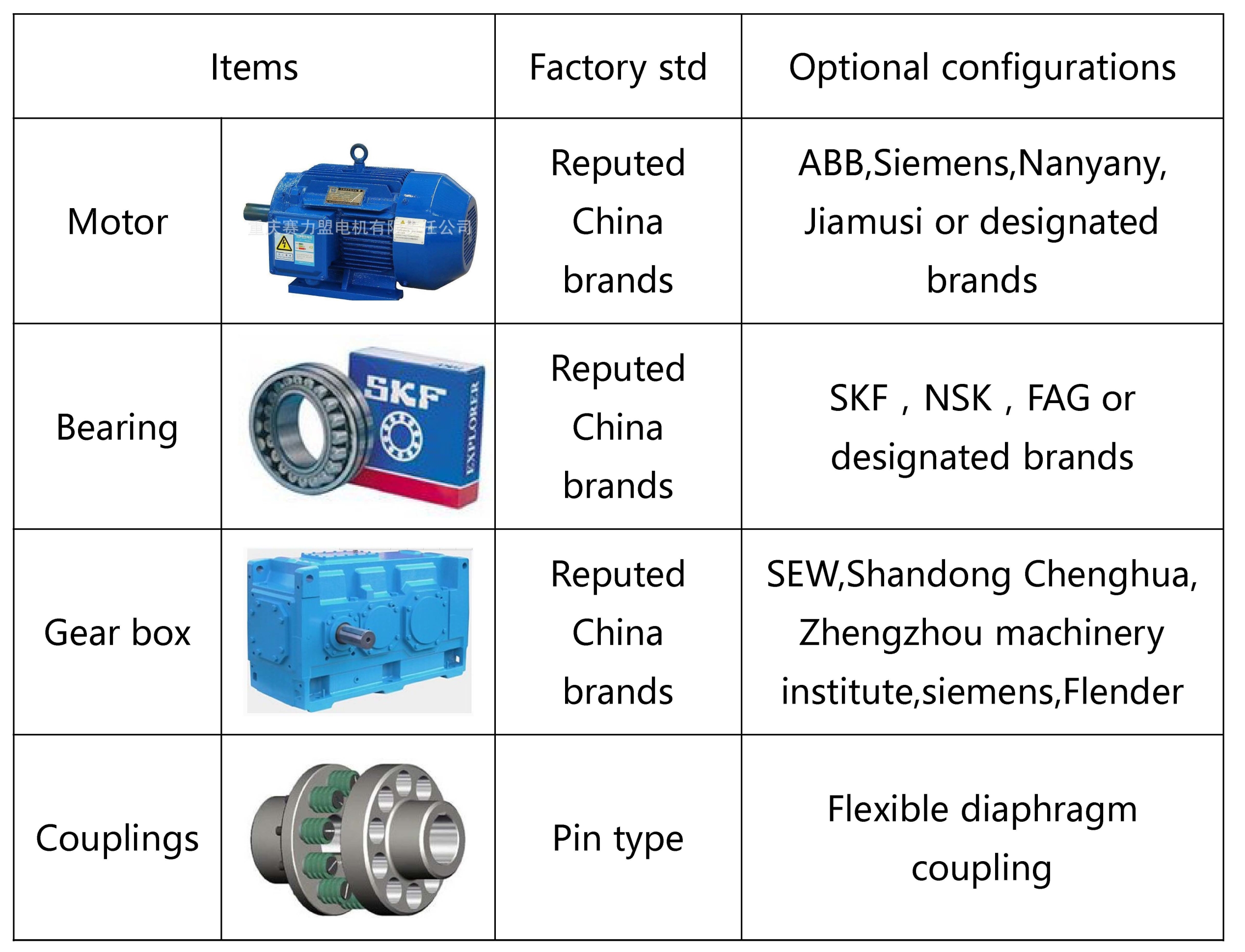 Material