Product Description
Titanium Axial Flow Pump & Titanium Propeller

This type of pump can be called as Low pressure Titanium Axial Flow pump,E lbow Pump engineering and Motor drive Axial Flow Pump.


Since 1992, the company has been specialized in the development of forced evaporation circulating pumps, and is committed to promoting the advancement of evaporation and crystallization technology. We have delivered more than 10,000 units to our customers, all of which exceed the standards and customer requirements.
ZW series axial flow pumps include ZWX, ZWXII and ZWQ models, and their design standards are based on GB/T 13008-2013. After long-term research and development investment and technological innovation, excellent performance and reliability are guaranteed.
Owns 8 patent technologies, the comprehensive performance of ZW axial flow pump ranks in top among all the local competitors in China. It is a product of provincial achievement ,and it gained the award of technology progress of China machinery industry. There are plenty of real sales achievements for every single specification from diameter 250 mm to 1500 mm. ZW axial flow pump is widely used as forced circulation pump in the applications of big flow rate with low total head,for example: MVR water treatment, vacuum salt, aluminum oxide, sodium sulfate, chlorine-alkali, sugar making,seawater desalination
Application area:
■Salt-making force circulation pump
■Sodium sulfate force circulation pump
■Aluminum oxide force circulation pump
■Sugar-making force circulation pump
■Chlorine alkali force circulation pump
■MVR water treatment force circulation pump
■Papper-making industry pump
etc.
Parameters:
Flow Rate




Q=250-55000

(m³/h)




Total head




H=8--1.5(m)




Speed




n=180--1450rpm




Fluid s.g




γ ≤1.5




Fluid temperature




T=0~180ºC




Fluid viscosity




ν ≤600(mm 2/s)




Diameter




Ф250mm~1800mm



Structure:
Elbow structure for pump body,piece-welded body and casted body for selection.

Pump impeller is cantilever type with spherical hub,impeller blades are adjustable.

Pump shaft adopts butt welding workmanship,the wetted parts or possible wetted parts are made from stainless steel or other corrosive materials.

Mechanical seal and packing seal can be interchangeable.

Adopting cartridge mechanical seal,reliable and easy for maintenance.

Enlarged cylinder type bearing housing with oil level glass and oil filler,which extends the bearing life and interval of lubricant changing.

Pump and be driven by motor through V-belts,gear box or directly through couplings. For pipe hung pump,the universal joint transmission must be adopted if the motor ≥200kW.
Structure drawing is as below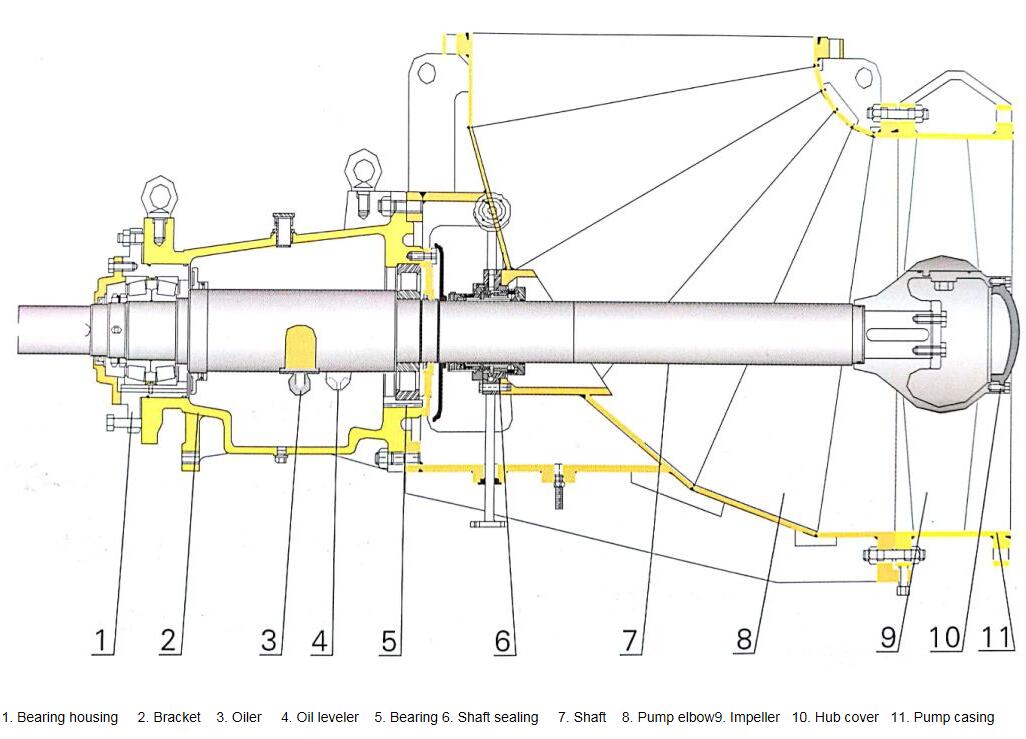 Products Features
1.Spindle
High-strength spindle after special heat treatment
Flexible choice of integral shaft or butt weld shaft
Reasonable cantilever ratio design, stable and reliable
2.Impeller
Adjustable blades for different working conditions
Slow design technology, no damage to crystals
Cantilever support, quick dis-assembly
3.Pump casing
Optimized curved tube runner design with good hydraulic performance
Welding or elbow structure, low operating and maintenance costs
Large machine seal cavity for easy machine sealing and daily maintenance
4.Adjust the short section
Adjusted short section of the welded structure, no defects
Adjustable lugs to ensure efficient pump operation
After precision machining, the gap is even
5.Shaft seal system
Efficient packing seal, single-ended mechanical seal, double-ended mechanical seal
Easy to install and replace, no need to measure
6.Bearing housing
Large oil storage space, sufficient bearing cooling and high life
Magnetic oil plug to ensure oil cleaning
Labyrinth + lip seal, high reliability
Integral cast structure, good shock absorption
7.Bearing unit
Equipped with heavy-duty bearings to minimize cost losses caused by unplanned downtime
A variety of bearings are paired for a variety of conditions
The bearing is lubricated and cooled by oil bath
Configuration: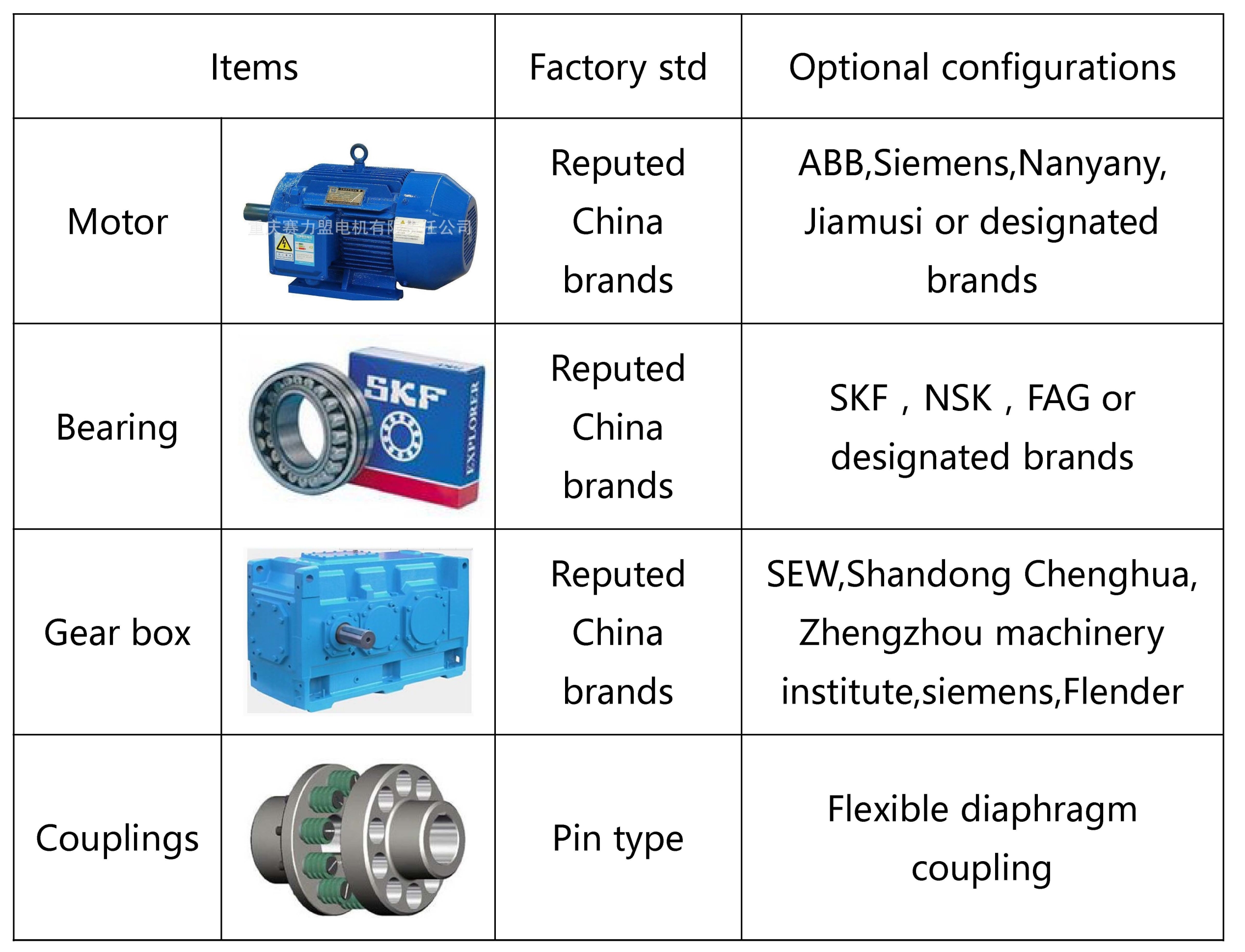 Material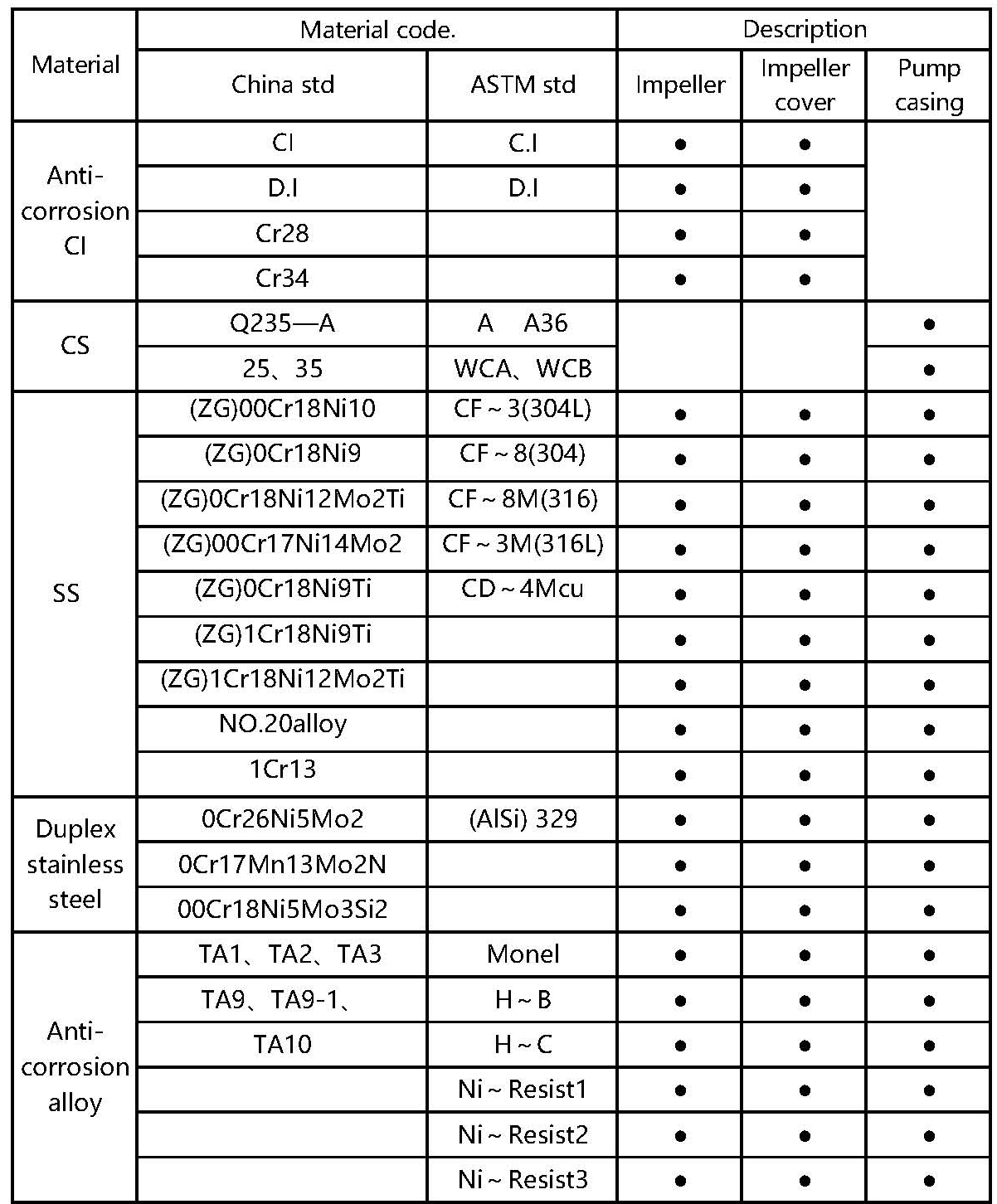 Packing and delivery