Product Description
Well Resistance Foam slurry pump

High Efficiency Foam Pump Brief introduction:
ZP series is a newly developed foam slurry pump of unique design for impeller and blades. With the enlarged pump inlet,ZP series foam slurry pump is able to easily manage slurries of heavy foam and high viscosity,as well as low NPSHr fluids. It is suitable for tough floating foam applications and heavy duty foam conveying. A normal ZZ slurry pump can be changed to ZP foam slurry pump only by installing an open impeller for foam slurry,a chambering guard plate and a new type front casing.
Metal Foam Pump

Parameters:
Flow rate:Q=10~5000(m³/h)

Total head:H=20~120 (m)

Speed:n=490~2900rpm

S.g.:γ ≤1.5

Temperature:T=0~120ºC

Pump diameter:50~450mm
High Quality Casing Slurry Pump

Features:
Optimized solid and liquid hydraulic model design of high efficiency and energy-saving.

Thickened wetted parts design to improve the anti-abrasive ability and prolong pump life.

Heavy duty shaft design,with better performance in strength.

Reasonable bearing configuration and fully lubricated design ensures the long time and continuous operation.

Suitable to pump corrosive or abrasive slurries contains solids,the mixture density of solids and liquid can be up to 60%.

Various sealing types to meet different requirements.

According to the requirements of clients,it can work in series.
Pumps for Coal Industry Structure:
Axial split bracket and double layer casing structure.

Outer casing is vertical split structure;pump outlet is able to be set on 8 different direction at 45° interval.

Horizontal installation of big loading capacity.

The jacket and guard plate as the lining,pump casing and pump cover is the frame.

Shaft sealings: dynamic seal,packing seal and mechanical seal.

Transmission: Direct coupled,V-belt drive,variable frequency drive,hydraulic coupling.
Structure drawing is as below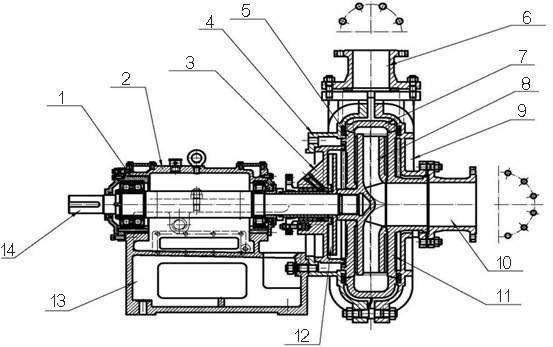 1. Bearing box 2. Bracket cover 3. Vice impeller chamber 4. Pump casing 5. Back guard board 6. Outlet pipe
7. Jacket 8. Impeller 9. Pump cover 10. Inlet pipe 11. Front guard board 12. Vice impeller 13. Bracket 14. Shaft

Configuration: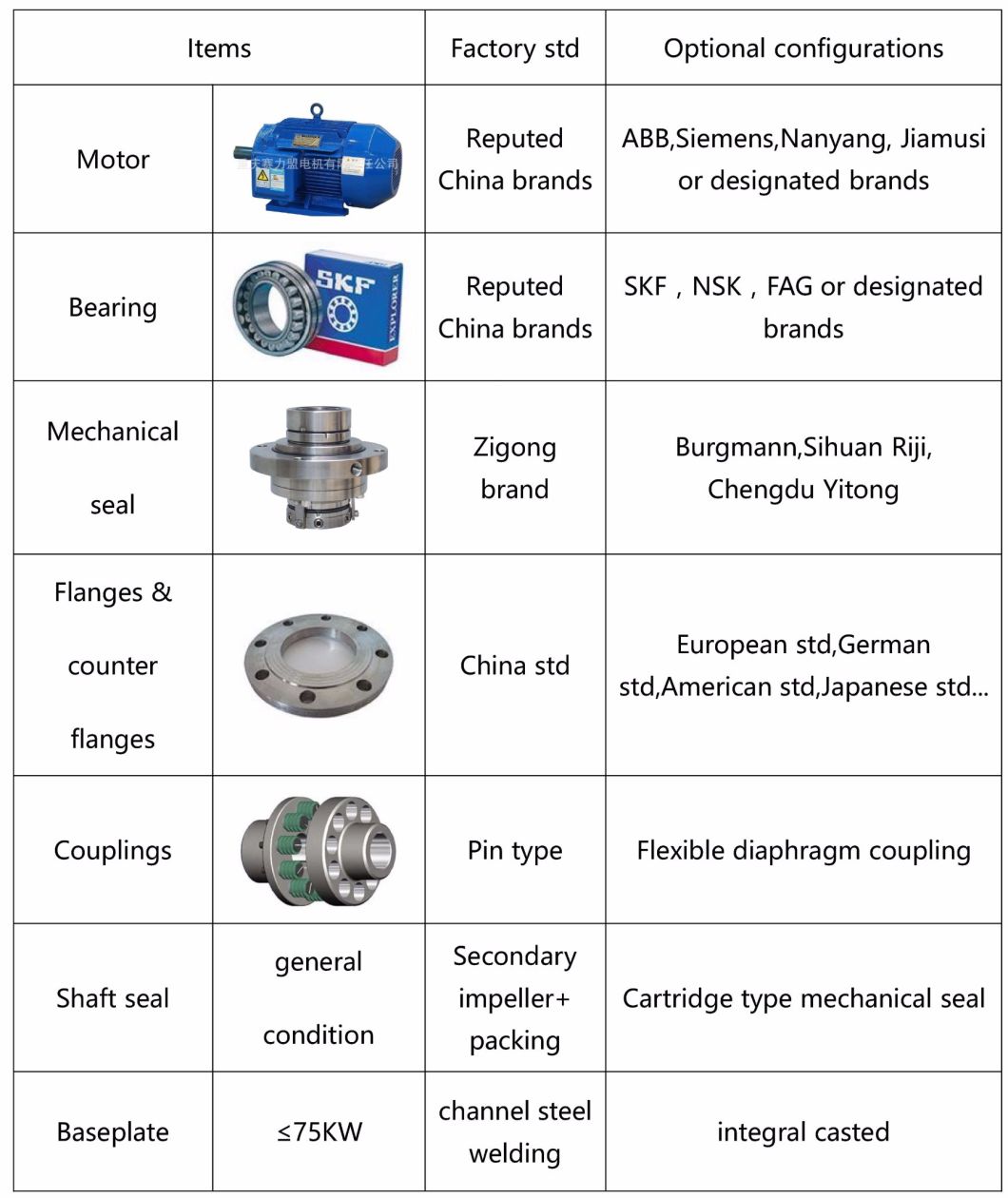 Well resistance Foam Slurry Pumps Application:
Mineral separation and tailings slurry conveying.

Slurry conveying during the producing process of aluminum oxide.

Conveying sewage contains solids in industries of thermal power,cement,steel,non-ferrous metal...

Sewage and slurry conveying of other industries.
Performance: